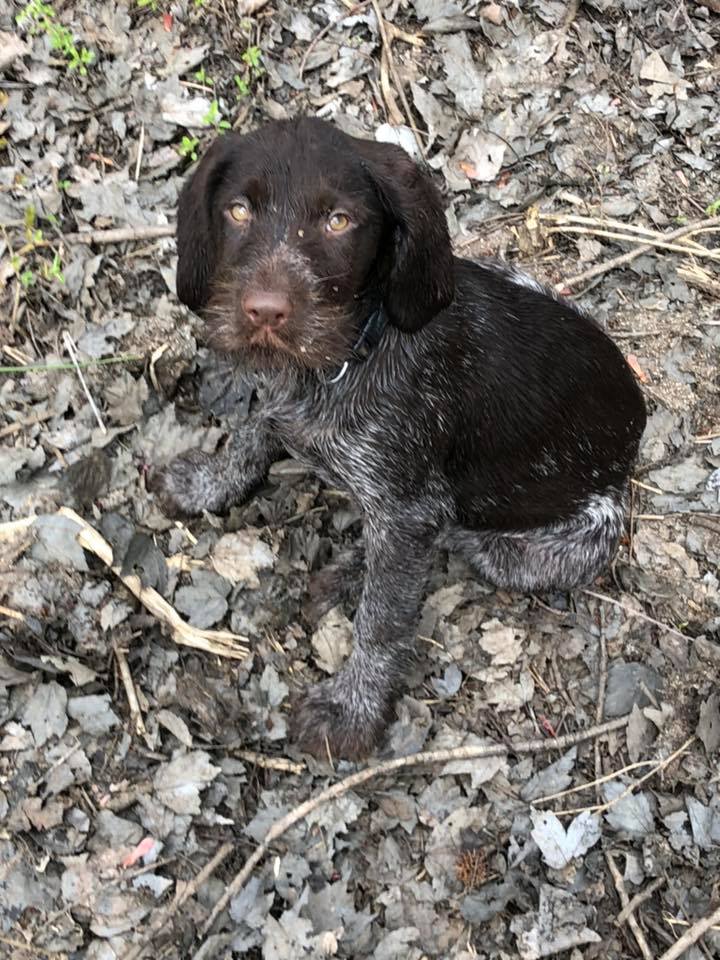 Get Your Own Gun Dog Today
Here at Briarwoods GunDogs, we have decades of experience in breeding everything from retrievers to our current versatile hunting breeds. We pride ourselves on breeding for the "natural" hunting dog. That means a dog that will exhibit all the necessary traits right from the start so that it makes things easier as the pup ages and becomes an adult hunting dog.
With our vast experience in various breeds, performance-based breed clubs and our travels around the world, we believe we can identify the best traits we desire to breed a true hunting dog. Whether you're looking a dog for upland birds, waterfowl, small game and even big game like wild boar, we are breeding dogs for it all.
Our pups are vaccinated for their first round of shots, and possibly more, depending on transport to their final destinations. In addition, they are treated for parasites with broad-spectrum drugs. Our wirehairs and shorthairs are registered through the NAVHDA, and our Jagdterriers are all through registered through Fédération Cynologique Internationale (FCI) in Europe, and we will help you get your pups registered through National Kennel Club (NKC) registry in the U.S.
German Hunt Terriers/Jagdterrier
All imported Eastern European working champion stock.
German Shorthairs/Wirehairs
From European bloodlines tested and used in hunting all game from birds to boar.